The Top Ten: Rides
This is it. The post you have all been waiting for! My top ten rides at the Disneyland Resort. I would like to preface this by saying I actually really enjoy a good 75% of attractions at Disneyland and DCA  so narrowing it down was tough. There may or may not be controversy with this list but I think I've done it justice.
I have used three categories (Theming, Innovation and Excitement) to help me rank the rides, with each category receiving a score out of 10. In the event of a tie I simply went for personal preference. Ready? Let's do this!
Liz Lemon is ready! Image Sourced from Her Campus.
My Top Ten Rides at the Disneyland Resort
#10
Pirates of the Caribbean
Theming: 9/10
Innovation: 7/10
Excitement: 6/10
Total: 22/30
Pirates of the Caribbean begins my foray into top ten list making. The theming of this attraction is particularly spectacular and detailed. At no point during the ride can you see any evidence of the outside world (except for the odd emergency exit sign), which is a major plus. This ride displays great innovation and has a rich history but it is just not the most exciting ride, making it the perfect number 10.
#9
Soarin' Around the World
Theming: 7/10
Innovation: 9/10
Excitement: 7/10
Total: 23/30
The Soarin' Ride comes in at the respectable 9th position, on the back of brilliant innovation. The Disney Imagineers invented the concept of the flying theatre, an idea that has literally taken off in the past decade. The theming is good without being outstanding and it has high excitement levels for a genuine family ride. Great fun!
#8
The Matterhorn Bobsleds
Theming: 8/10
Innovation: 8/10
Excitement: 7/10
Total: 23/30
The Matterhorn Bobsleds received the same score as Soarin' but the Matterhorn has a higher rank based on its history and my personal experience. Being the first steel roller coaster in the world gets it an 8 for innovation while the theming is excellent. It doesn't offer massive thrills but is a great "gateway" coaster.
Note: This was the first ride I ever went on at Disneyland so I may be a little bias.
#7
Guardians of the Galaxy: Mission Breakout
Theming: 8/10
Innovation: 7/10
Excitement: 9/10
Total: 24/30
The Guardians drop ride scores fairly highly in all three areas, thus earning the seventh spot. Like it's predecessor (Tower of Terror) it has great theming (that Rocket Raccoon animatronic is amazing), is highly thrilling and remains the best drop ride I have experienced. It could have possibly gone higher but I am aware it doesn't appeal to everyone's constitutions.
#6
Splash Mountain
Theming: 9/10
Innovation:7/10
Excitement: 8/10
Total: 24/30
Again another equal score arises but for Australians no one lists Guardians of the Galaxy as a reason for going to Disneyland. Splash Mountain, on the other hand certainly makes the cut. Are there other log flume rides in the world? Yes but few with as a good a theming and even fewer with 3 sizeable drops. Wild West Falls at Movie World comes extremely close but still falls shy of this classic attraction! A great family thrill ride.
We're almost there! Image sourced from Gifer
#5
Big Thunder Mountain Railroad
Theming: 10/10
Innovation: 7/10
Excitement: 8/10
Total: 25/30
Big Thunder Mountain Railroad is the best themed roller coaster at the Disneyland Resort. It's long, it's fun and is even better at night! I can't tell you precisely what it is about this ride that I enjoy so much. You'll just have to trust me on this.
#4
The Incredicoaster
Theming: 7/10
Innovation: 8/10
Excitement: 10/10
Total: 25/30
The Incredicoaster pips Big Thunder by the simple fact that it's somewhat more thrilling. Had I made this list before the coaster's theming changes, this order may have been reversed. I like the Incredicoaster due to it's length, speed and elements like the launched start and the vertical loop. It is a good reprieve from the family based thrill rides.
#3
Radiator Springs Racers
Theming: 10/10
Innovation: 9/10
Excitement: 8/10
Total: 27/30
Radiator Springs Racers is the most popular ride at the Resort for a reason. It's theming is out of this world, with lifelike character animatronics and some incredible scenery. The innovation scores highly, while the excitement levels are great, appealing to a very wide audience. You just can't miss out on this one!
#2
Space Mountain
Theming: 9/10
Innovation: 9/10
Excitement: 10/10
Total: 28/30
Here comes the outrage! I can just feel it! How could Space Mountain not be number 1? Please hear me out. As you can clearly see, Space Mountain has rated very highly and it deserves it. This classic roller coaster is the reason I and many others used to dream of going to Disneyland. For me though it loses a point for theming because at the end of the day it's not hard to theme something when the guests can't see. It is also not the most elaborate track design, relying on literal blind turns and drops for its thrills. Again, don't get me wrong this ride is rockin' but there just happens to be one ride that does it better.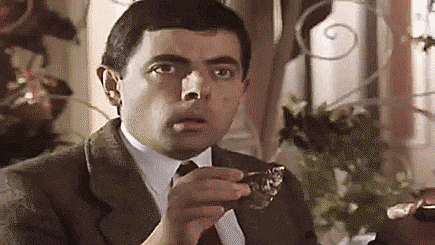 Mr. Bean really couldn't believe Space Mountain came in 2nd! But what's number 1?? Image Sourced from Giphy
#1
The Indiana Jones Adventure: Temple of the Forbidden Eye
Theming: 10/10
Innovation: 10/10
Excitement: 9/10
Total: 29/30
Yep there it is. Rounding out my top ten is the best ride in the Resort: The Indiana Jones Adventure. From the moment you step into the elaborate, intricate and interactive queue you know you're in for a great ride. While the theming is brilliant throughout the ride, the innovation is just as good, with the ride vehicles and many of the special effects created and owned by Disney Imagineering. As for excitement, this ride provides a different type of thrill. It does not rely on speed, banking turns or big drops but on suspenseful story telling.
Honourable Mentions
A number of rides were genuinely unlucky to miss out on making this top ten. Others may have included them but in these cases it came down to overall preference. Here they are in no particular order receiving a the infamous Conspicuous Effort Award.
The Haunted Mansion
Extremely unlucky to miss out. I feel the Haunted Mansion is very similar to the Pirates of the Caribbean so compared the two for my tenth spot. For me it's Pirates over ghosts everyday.
Grizzly River
If you had a read of my Grizzly Peak article you will know how highly I rate this ride. I just felt it was missing that X Factor some other rides possess. A soundtrack maybe? I don't know.
Peter Pan's Flight
I was almost tempted to slot it in somewhere but Disney's best classical dark ride misses out on my top ten. I love that Peter Pan was an opening day attraction that still holds its own and is as popular as ever.
The Jungle Cruise
The other opening day attraction that may appear in other top ten lists, The Jungle Cruise is a Disneyland institution with great theming and solid animatronics.
Disneyland Railroad
This was never going to make it into my top ten but I feel it's important to acknowledge, once more, the Disneyland Railroad's significance.
The Wooden Spoon(s)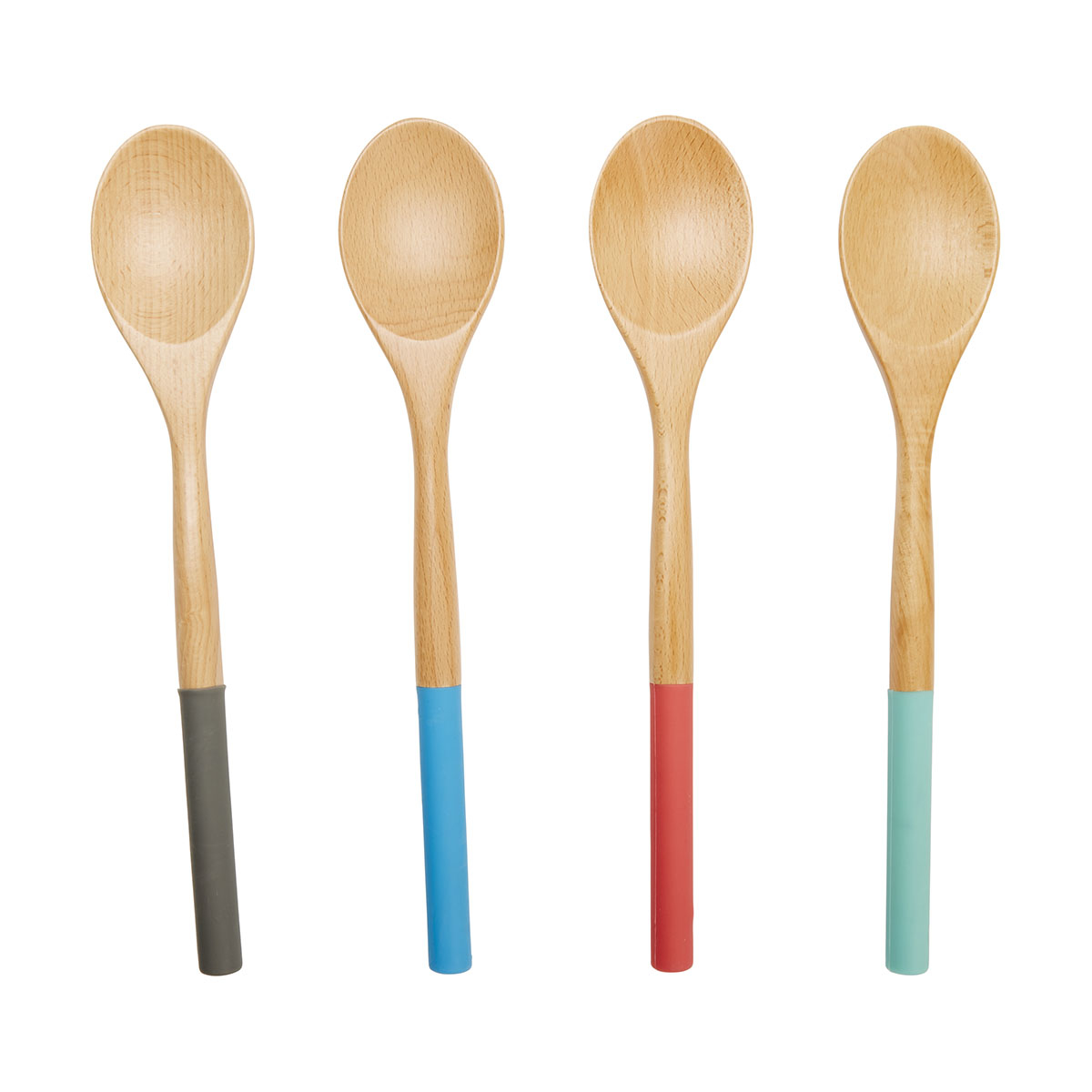 Where there a winners there are always losers. Those rides that are a little outdated and neglected. For me these come in the form of Snow White's Scary Adventure and Pinocchio's Daring Journey. While Snow White is an opening day attraction I just don't know why they haven't updated it to include better effects and a more efficient story line. As for Pinocchio, age is no excuse, having been built almost 30 years after Snow White, it just needs to be better. Hopefully this will happen one day.
Top Ten End
There you have it. My Top Ten. Agree? Disagree? Doesn't matter. Everyone will have their favourites. Let me know yours in the comments below!