Disney Parks Pin Trading Culture
Pin Trading
Pin trading. What is it, who does it and why? All valid questions! For years I was convinced that pin trading was a purely American past time. In some respects, that is still true. There is something patriotic underlying the pin trading culture. That doesn't mean that we, the Disney loving Australians, can't get involved. If you are always looking for new ways to express your Disney passion, or just add a few more elements to your Disney collection, pin trading is for you!
What's it all about? Here are the basics!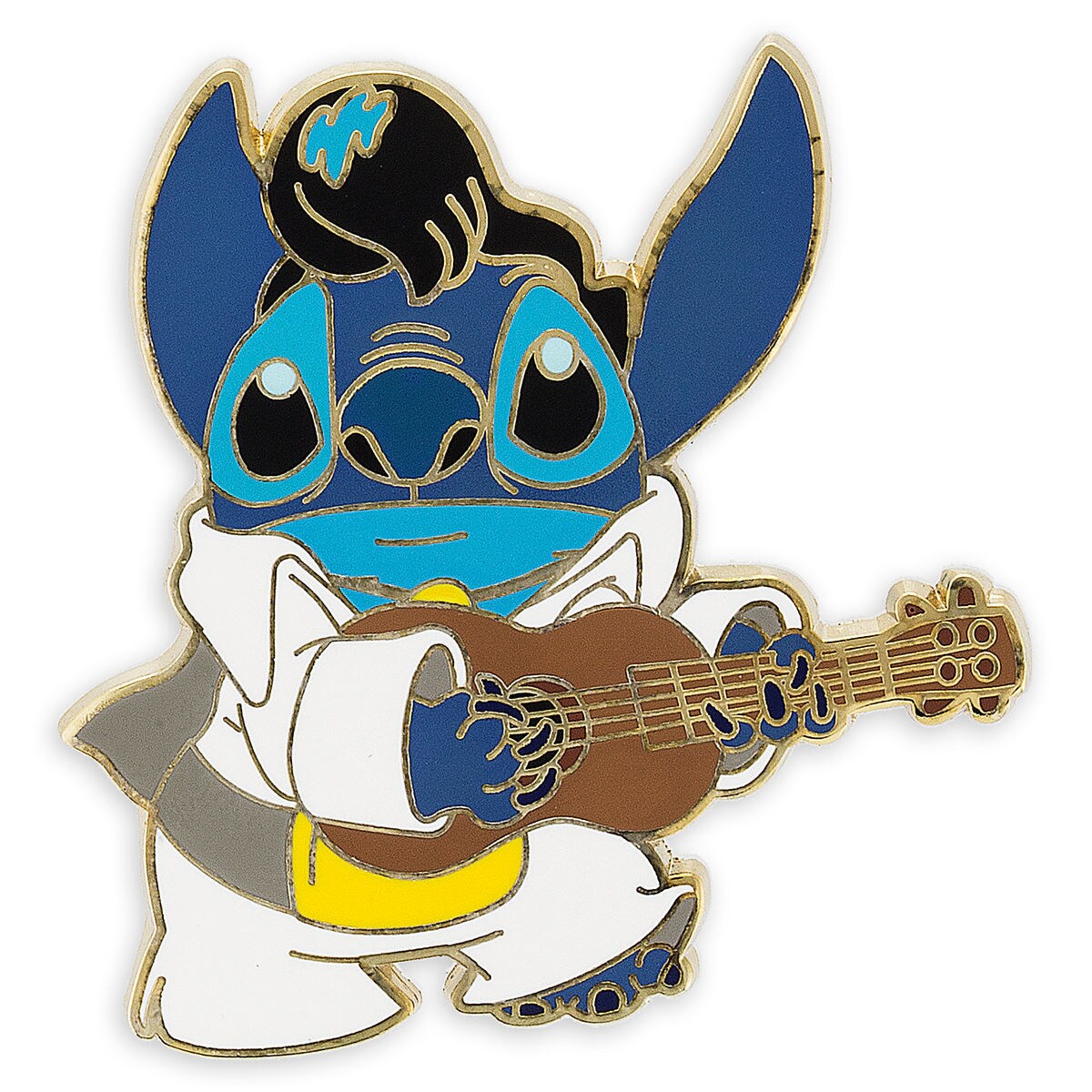 All Stitched Up: One of my prized pins. 
History
Since the dawn of commercial USA, Americans have enjoyed pin trading. Disney is a patriotic company, this we know. It makes sense that they have taken an American pastime and well… Disney-fied it. Aren't we lucky!
Culture
As with any collectables, Disney pin trading runs on a spectrum. There are people who like a nice pin here and there, casual pin traders, serious traders and the utterly obsessed ha!**  For the casual pin trader in all of us, why not start out with your perfect pin. If you only ever invest in one, you'll always have the best.
Did you know that Disney officially promotes pin trading? There is even an etiquette guide. A few official pointers are below:
To trade a pin with a Disney cast member, the pin must be made of metal and have a representation of a Disney character, park, attraction, icon, or other official affiliation. Additionally, the pin must have a Disney copyright on its back.
Guests must trade with Cast Members, one pin at a time, with the pin back in place (pins have functional sharp posts).
Guests can make up to two pin trades per cast member per day.
Refrain from touching another person's pins or lanyard, ask to see the pin so they can bring the pin into closer view.
The pin that is traded to the cast member cannot be a duplicate of any pin they already have on their lanyard.
No money can change hands on Disney property in exchange for a pin.
What's the Point?
"Look at this stuff, isn't it neat" – If you're anything like me, you're always looking for an excuse to pick up more Disney merchandise. Pins are a fantastic option; they are affordable, light weight and you can collect reminders of attractions and characters throughout your park visit.
Outside of the practical benefits, pin trading is largely about community. More often than not, the Disney community is a good one to be part of (I love it, clearly!) Pins can bring you together with people from around the world. Via the magic of the internet, you can trade with someone in Peru, why not?!
Where to Find Pins
The Pin Traders at Disney Springs WDW. Image from Theme Park Tourist
Pins are a special type of Disney currency, only really understood by the most dedicated Disney park goers. To kick off your collection, all park merchandise locations sell pins. The really fun thing about picking up pins in the parks is that the themes match the location. You'll find Frontierland themed pins in Frontierland and futuristic designs in Tomorrowland. Makes sense, right? Make sure to pick up your desired pin when you have the chance, they are only available for a limited time!
Outside of the parks, pins can be traded on a range of online forums, eBay and even through Facebook. Pay close attention though, you might find yourself in a $2000 bidding war, eek! Anywhere that you can connect with other Disney lovers, why not strike up a pin conversation and get trading?
Conclusion
There you have it, a brief introduction to the wonderful world of pin trading. Whether you end up with lanyards and backpacks filled with pins or buy one as a great little souvenir, you at least know what it is entails.
Now, go forth and trade!
*Where do I fall on the scale of pin admirer to pin crazy? I was very careful to limit myself to two prized pins. One of Cinderella's castle floating into the sky with Up balloons and another of Stitch dressed as Elvis. They are fun and mean a lot to me for various reasons. I'm happy with that.
Author: Lexie